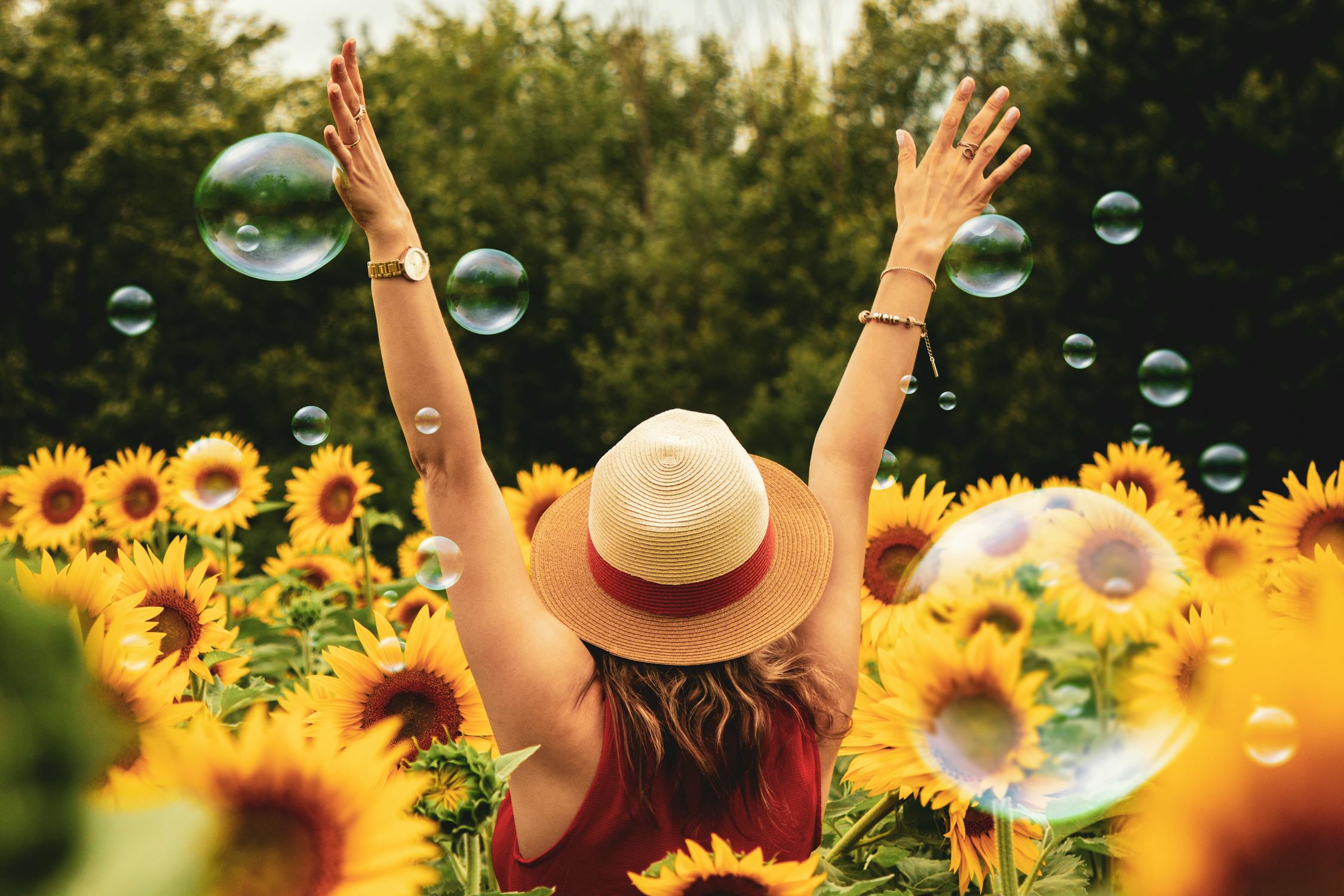 Finding joy is like searching for treasure when the treasure has been within you all along.
My middle name is Joy so you'd think finding joy would come easy to me. It's in my name, right? Joy!
I do try to live with joy in my heart, but I mean…I'm not happy all the time. To be brutally honest, some days I'm really really sad. But I strive to see the light in life because there is so much joy to be found.
It's easy to get wrapped up in thoughts that don't deserve my attention. My mind will spin with lies about myself that simply aren't true. Thoughts of uncertainty, confusion, and the things that make me feel worthless and alone. Wishing my life was different. Wishing God would just tell me His plan so I could see into the future and understand why things happen the way that they do. I forget to be content. Forget to remember joy when I feel down.
When I feel this way, it's easy to just sit alone in the corner of my house, too afraid to face the outside world.
But it's also easy to remember (though not always easy to believe) that I am loved and enough because I have God. I don't have to sit alone in sadness. I can get up and go. Move. Remember there is more to life than this.
For God has not given us a spirit of timidity, but of power and love and discipline

2 Timothy 1:7
Sometimes, you have to look real close to see the joy underneath the sorrow, but I promise you it's there. It's always there. Waiting for you to find it.
Yes, life does come with some amount of pain and fear and yep the uncertainty can be a burden, and it can be hard to find the light in darkness. But that's where faith comes in, right? Sometimes you have to experience sadness to understand what true joy is. Remember that there are brighter days ahead and life…oh life…it's a journey.
You see, finding joy isn't literally about finding joy. It's about finding peace and being grateful for every day life. It's about accepting where you are in this journey and trusting God with the future. It's about choosing to be happy right here and right now not because life is perfect…because it will never be, but because we serve a perfect God and isn't that amazing!?
Joy is found in peace. In love. In hope. In a power beyond ours.
Like so many things in life, joy is a choice.
I've been blessed with a wonderful family. Though I feel alone at times, I know I have friends who are there for me. Sometimes I feel sad and that's okay, but I don't have to sit in the sadness. I can get up and move and remember to have joy.
I know one day the pieces of my life will fall into place as they already have in many ways. Truly, I have so much to be grateful for.
Life is like a book and this is just one chapter of our story. Yes I truly mean our story. We're all in this crazy life together.
Life is short and there is so much joy to be had. And there is even more joy to come!
"The pain that you've been feeling, can't compare to the joy that's coming.

Romans 8:18
Life is beautiful. It really is. So I'm going to continue to choose joy because I've found the key.
The key to true joy. God.
We serve a God that loves us. Wow! Doesn't that thought just fill you with joy?
You make known to me the path of life; in your presence there is fullness of joy; at your right hand are pleasures forevermore.

Psalm 16:11
It doesn't mean life won't bring struggle, but we can look beyond the struggle and know, truly know, God is with us and on our side.
I may not have all the answers, but I know who does. I may not feel joyful all the time, but God makes me whole. Not because I'm perfect, not because I even deserve it, not even close, but because God simply makes me whole and His love fills my heart with joy.
My joy has nothing to do with me. It's all about God.
Finding joy starts with looking up and then looking within.
Hi! My name is Rachel. I love to write. Write about life, love, and reflect on how the past builds the future. Mostly, I love to tell stories because I believe there is something about stories that brings the world closer together. You can check out some of my writing reflections here at Rachel Writes.